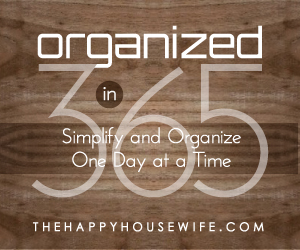 Organize hair clips, ribbons, and headbands with items you already own: repurposed cardboard tubes, a clean aluminum can, cork board, ribbon, and push pins. Cost: $0. Time: 15 minutes tops. Problem: Solved.
Visit Simple Life and Home to see how it's done.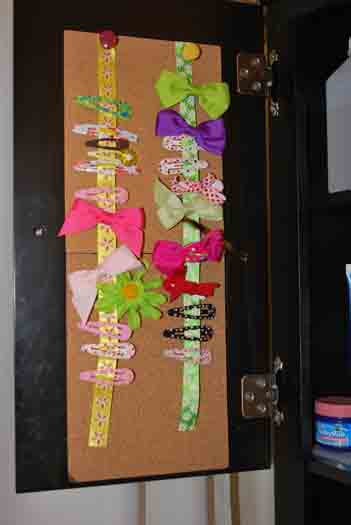 For more ideas to help you simplify and organize one day at a time, visit the Organized in 365 Archives.
Have you shared a great organizing tip on your website? I'd love to feature it on TheHappyHousewife.com. Submit your Organized in 365 tip.

Don't have a blog, but have a great tip? Submit your Organized in 365 guest post here.