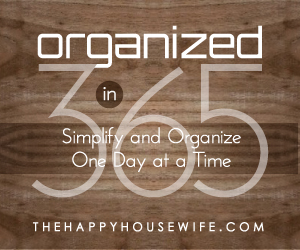 Jamie from An Oregon Cottage shows you with lots of photos 13 ways to organize a work room with vintage and thrifted finds.  She says,
"Shop your house, thrift stores and antique stores for one-of-a-kind containers to hold office and craft supplies. Think beyond what the item was originally meant for to "go green" and reuse it to lift everyday items from mundane to inspiring."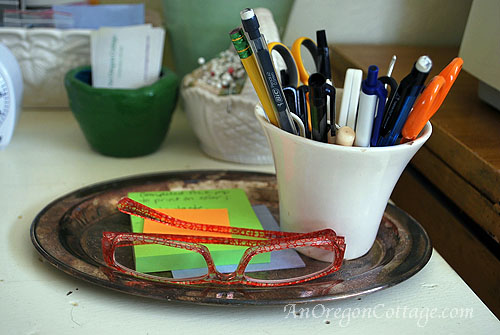 For more ideas to help you simplify and organize one day at a time, visit the Organized in 365 Archives.
Have you shared a great organizing tip on your website? I'd love to feature it on TheHappyHousewife.com. Submit your Organized in 365 tip.

Don't have a blog, but have a great tip? Submit your Organized in 365 guest post here.