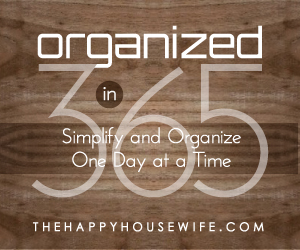 Christa at Controlling Craziness shares her method for flexible meal planning.  She says,
"Now I know what leftovers we need to eat and what meals are coming up. All neatly displayed for everyone to see so they don't have to ask, 'what's for dinner?'"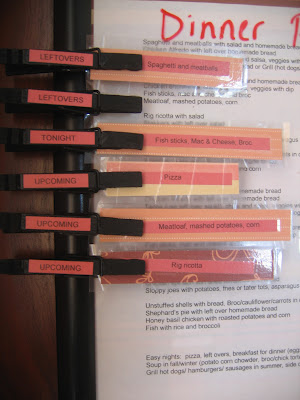 For more ideas to help you simplify and organize one day at a time, visit the Organized in 365 Archives.
Have you shared a great organizing tip on your website? I'd love to feature it on TheHappyHousewife.com. Submit your Organized in 365 tip.

Don't have a blog, but have a great tip? Submit your Organized in 365 guest post here.