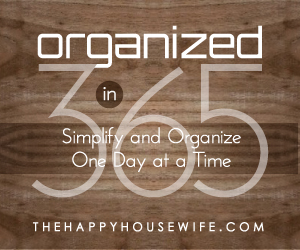 I need this tip now that my daughters are in dance and I'm constantly losing bobby pins!
Amy shares a great way to organize bobby pins or safety pins and discreetly hide them in the bathroom at Gabriel's Good Tidings.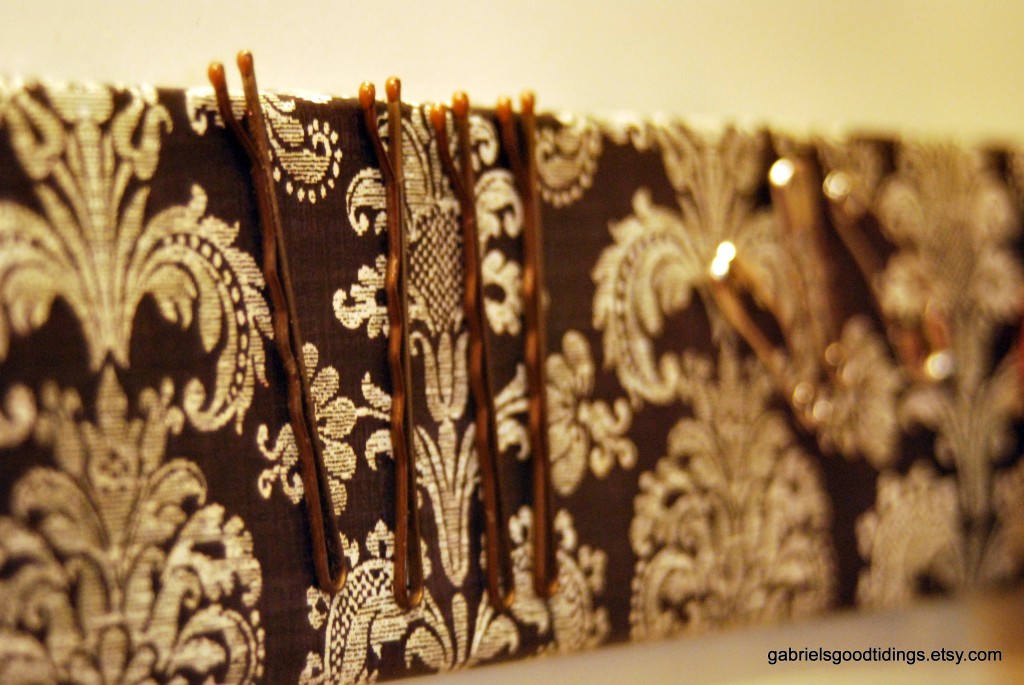 For more ideas to help you simplify and organize one day at a time, visit the Organized in 365 Archives.
Have you shared a great organizing tip on your website? I'd love to feature it on TheHappyHousewife.com. Submit your Organized in 365 tip.

Don't have a blog, but have a great tip? Submit your Organized in 365 guest post here.