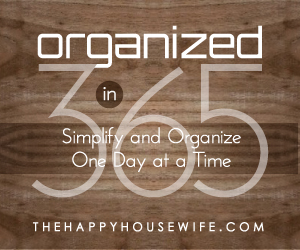 Mari has found a product that helps her organize clothes.  She says,
I came across this new clothing organizer tray Lift N Find. It seperates and layers your drawers and makes it so easy to know what is in the drawers. I organized my husbands tops by theme, so one layer is work tops, second is casual tops. These trays take up no space at all. I bought 4 sets online in white and now I may grab the smaller sets for my carry on luggage. Its neat, and you use these to move your clothes to your luggage too!
Visit the Lift N Find site.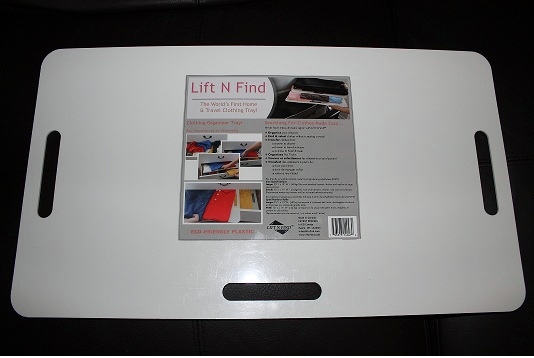 For more ideas to help you simplify and organize one day at a time, visit the Organized in 365 Archives.
Have you shared a great organizing tip on your website? I'd love to feature it on TheHappyHousewife.com. Submit your Organized in 365 tip.

Don't have a blog, but have a great tip? Submit your Organized in 365 guest post here.