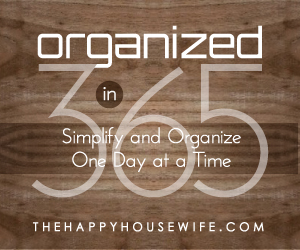 Crystal at Mrs Happy Homemaker shares how she uses a freezer inventory checklist (there is a link to the checklist in her blog post).
Things can easily be forgotten in the bottom of you freezer, leading to wasted food. The solution? A printable freezer inventory sheet.

Take it to your local office surplus store & have them laminate it. The lamination allows you to be able to reuse it over and over, and write on it with a wet erase marker. As you add things, write them down. As you take things out, erase them. No more forgotten food!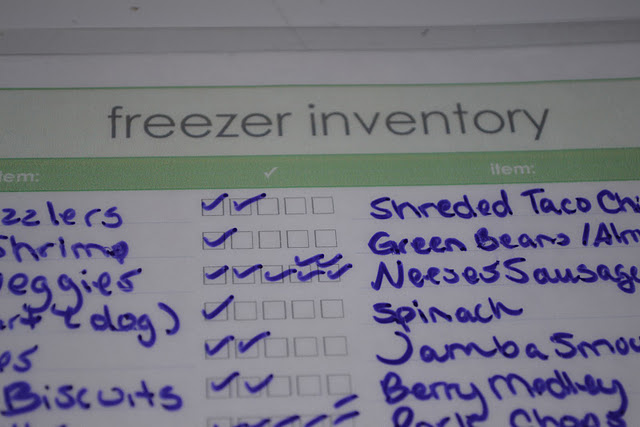 For more ideas to help you simplify and organize one day at a time, visit the Organized in 365 Archives.
Have you shared a great organizing tip on your website? I'd love to feature it on TheHappyHousewife.com. Submit your Organized in 365 tip.

Don't have a blog, but have a great tip? Submit your Organized in 365 guest post here.