Dana at A Slob Comes Clean is offering a free eBook, Teaching Kids to Clean.  The book  contains lesson plans, printable cleaning instructions and checklists, supply lists, age-appropriate cleaning tasks, and more!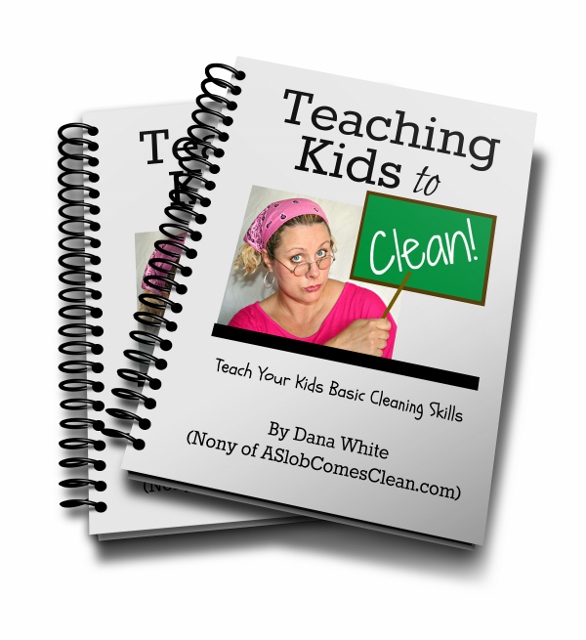 You can get the book for free by liking A Slob Comes Clean Facebook page and then clicking on the free eBook button (next to the number of likes).  You might need to reload the page a couple of times after liking it for the button to show up.
You can also get the book for free by pinning the eBook post on Pinterest and then emailing the URL of that specific pin.
If you don't want to do either of those things, but you still want the book, you can purchase it for $3.00.