Here's a great freebie to help you organize all your important (and precious) information online!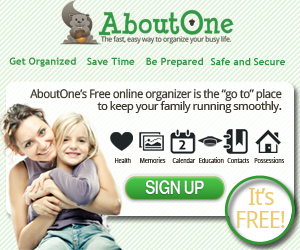 Sign up for a free AboutOne account and check out the ease of storing all your important paperwork, health records, receipts, photos, notes, artwork, videos, and more online.
You'll have access to all the information whenever you need it and it eliminates clutter, paper piles throughout your home, and that panicked feeling of misplacing something.