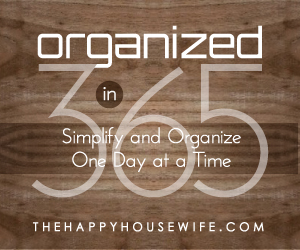 Jamie at The Unlikely Homeschool shares how to prepare a family notebook.  She says,
"In an effort to organize the daily operations of my household and to provide my husband with an easy-access look at how to maintain "status quo" should I ever be away for an extended period of time, I compiled a family notebook of all our household essentials. As life continues to ebb and flow, my notebook is a continual work in progress. But, with a few moments of annual maintenance, it has become an organizational staple for this busy mom of five."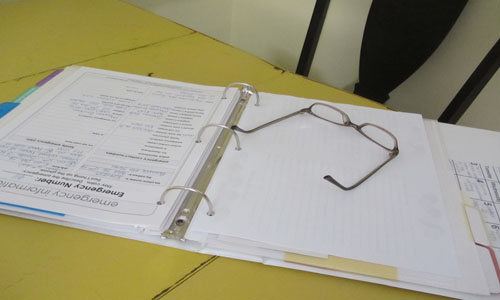 For more ideas to help you simplify and organize one day at a time, visit the Organized in 365 Archives.
Have you shared a great organizing tip on your website? I'd love to feature it on TheHappyHousewife.com. Submit your Organized in 365 tip.

Don't have a blog, but have a great tip? Submit your Organized in 365 guest post here.