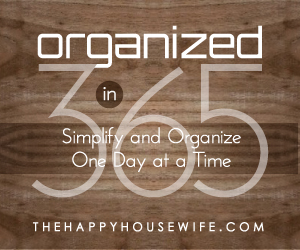 Kimarie at The Cardamom's Pod shares her tip for broom and dustpan storage.  She says,
I keep a large number of brooms and dustpans distributed throughout our house so my large family can sweep in a snap. Getting all those tools returned to their "homes" was an added chore – until I gave every tool an "address" with a permanent marker!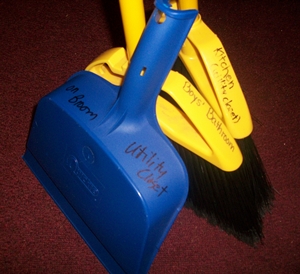 For more ideas to help you simplify and organize one day at a time, visit the Organized in 365 Archives.
Have you shared a great organizing tip on your website? I'd love to feature it on TheHappyHousewife.com. Submit your Organized in 365 tip.

Don't have a blog, but have a great tip? Submit your Organized in 365 guest post here.