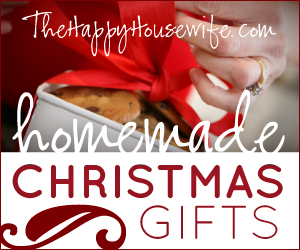 As we start our series on homemade Christmas gifts you'll want to download this free ebook from Amazon, 100 Easy Recipes In Jars
. Gifts in jars make great Christmas gifts and this ebook has 100 recipes that are easy to make and easy on the budget.
Do you have a beautiful homemade Christmas gift idea? Submit it here and be featured on The Happy Housewife.