The following is a guest post from Erin Everhart.
As one of the most energy-intensive rooms in your home, the kitchen offers many opportunities to go green and cut your monthly expenses. Swapping old appliances for more efficient models might help cut energy bills, but that may not be feasible for every household. Luckily, there are plenty of small, cost-effective changes you can make to go green and save a lot of money in the process.
Plan a Weekly Menu
More than 40 percent of U.S. food goes to waste, with the average American family throwing away nearly $2,300 of food each year. To cut down on your home's waste, plan your meals for the entire week and only buy exactly what you'll need to make lunches and dinners for the whole family. Only overbuy if you know you'll have a snack-heavy week ahead.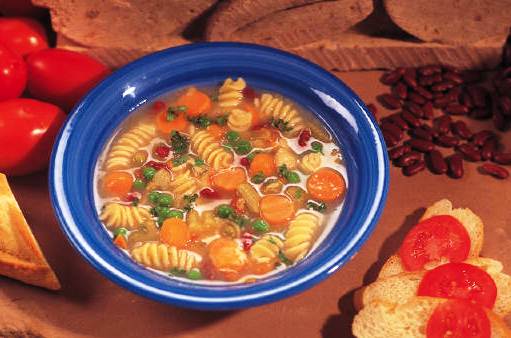 Rethink Your Leftovers
A large portion of food waste results from leftovers that go bad in some dark corner of your fridge. While methods like vacuum sealing can make them last longer, you may ultimately wind up paying more than you bargained for, since the bags can only be used a limited amount.
Think of different ways to use your leftovers. Reuse extra veggies in soups or casseroles that you can freeze and store for future meals. Make sandwiches from leftover roasted chicken. If you have a home garden, compost your leftovers for richer soil
Buy Locally
Whenever possible, think about buying your vegetables and meats from local sources. Buying locally won't cut down on your personal energy consumption, but locally sourced foods require much less energy to get to your kitchen and can be very cost effective if you're buying fruits and veggies in season. Visit a farmers' market or a local grocer to find food from local sources.
Salad in a Jar
Pinterest is a great source of fun kitchen tips, and I'm addicted to this gem I found: Salads in a jar. Get all your ingredients from your local farmers market and start loading them into mason jars, dressing on the bottom, then hearty veggies that can absorb the dressing, and topped with lettuce.
It's a great way to help you plan out a meal and to make sure you use all of the food you buy. They also allow you to reuse containers, rather than adding to your trash and recycling. Make sure to use a salad spinner to keep your greens from getting soggy in storage during the week.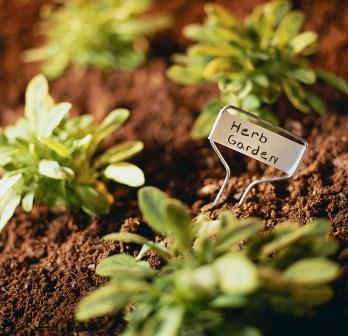 Grow Your Own
Even if you don't have enough of a green thumb to manage a full garden, a small herb garden can be a great way to go green in the kitchen. It's not uncommon to buy a package of basil or cilantro for a dish, only to wind up throwing out 80 percent of it.
Growing your own herbs is an easy way to save money and reduce the impact of shipping and storing. Common herbs like basil, thyme or rosemary can easily be grown in pots around the house. If you have a small outdoor garden, but are worried about your cats tearing up your small plants, plant a ring of catnip around the garden to keep them occupied.
Change Your Cooking Habits
Rather than boiling or steaming, you should try roasting or grilling your veggies. In addition to getting fuller flavor and more nutrients, you'll save quite a bit of energy.
Water-intensive cooking methods require a lot of energy to heat and can create gallons of grey water, which has its uses for home gardeners but often go to waste. Ditching your range altogether to use pressure cookers or rice cookers can drastically reduce your energy consumption.
Ditch the Metal Pans
If you do a lot of casserole baking, switching to ceramic or glass bakeware can put a serious dent in your oven's energy needs. Your oven is one of the largest energy drains in the house, and using glass or ceramic cookware can let you lower the temperature of your oven by 25 degrees.
Install a Low-Flow Aerator on Faucets
Fixing leaks should be one of your first kitchen priorities, since leaks can cause major damage to your home and wallet. But, adding a low-flow aerator to your kitchen faucet can save 1-3 gallons of water each day. It may not seem like much, but it's a small change that will really add up!
About the Author

Erin Everhart does marketing for GelTech Solutions, which provides environmentally friendly products for homeowners and professionals. She works primarily with Soil2O, a soil conditioner that releases 95% of water back into the root zone of plants. Erin is a self-proclaimed "green cook" and avid home gardener, constantly finding new ways to cut back on energy in her apartment.