All You magazine just got better…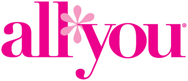 …as they featured one of my grocery tips in their November 2012 issue with Money-Saving Tips from Our Favorite Bloggers.  Feel free to check it out on page 8 or online here.
If you were being interviewed, what would be your top grocery money-saving tip?  Let us know in the comments below!