Friday, July 13, 2012 is Cow Appreciation Day at Chick-Fil-A. Come to Chick-Fil-A fully dressed as a cow and get a FREE Chick-Fil-A meal. Come partially dressed as a cow and get a free entree.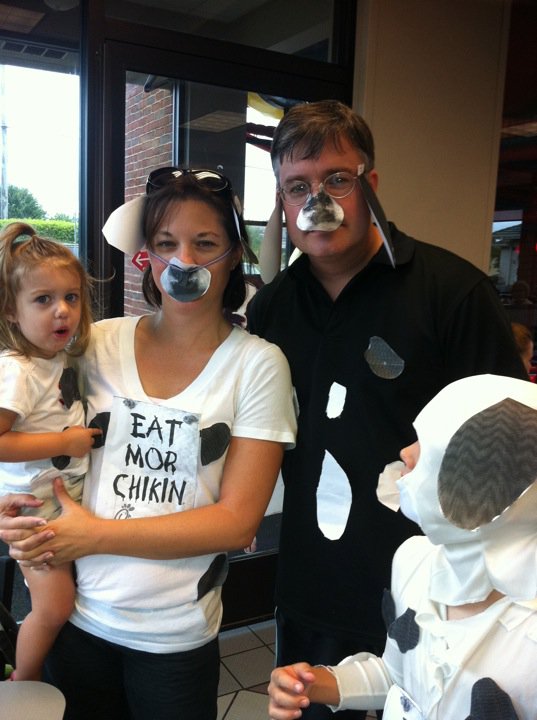 We did this last year and got NINE free meals! Who doesn't LOVE free Chick-Fil-A? Making a cow costume could be a great summer project for the kids.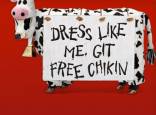 You can find out all the details on the Chick-Fil-A website as well as download a costume kit to help get you started on your cow costume.