I've shared before how much I love Ebates for cash back shopping. It is easy to use and I love getting a check in the mail every couple of months. I love getting paid for shopping online, buying things I was already planning on purchasing!
From now until the end of September you can earn an extra $30 cash back to your account when you refer three friends to Ebates!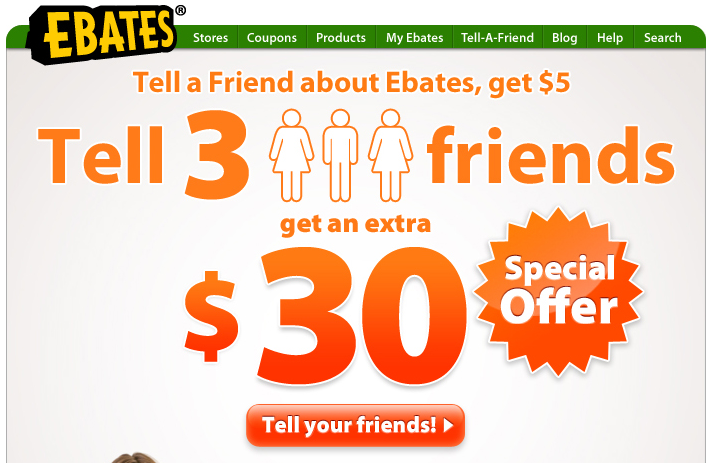 Ebates has always given you $5 when you refer a friend, but now they've upped that to $30 when three of your friends sign up. If you love Ebates, this is a great time to spread the word!
With Christmas right around the corner many people will be shopping online, so don't forget to maximize your savings by using Ebates to earn cash back on your purchases.