Making your own refried beans is easy and economical. There are many uses for refried beans: bean burritos, bean tacos, beans and cheese. They are inexpensive and very nutritious. Pinto beans are high in fiber, magnesium and potassium. When you make your own refried beans you can also control the amount of salt in the recipe, which is great for people on a low sodium diet.
Ingredients
1 bag of dried pinto beans
1-2 tablespoons butter or bacon grease
salt to taste
Instructions
Soak pinto beans covered in water all day.
Cook overnight on low in a slow cooker with lots of water.
In the morning, drain off most of the water and put in the fridge to cool. Beans should be cold before frying.
Add butter or bacon grease to a frying pan.
Add cold cooked beans and as much liquid from the beans as desired. The more liquid, the soupier the beans.
Cook on medium heat.
While beans are cooking start to mash with a potato masher.
Continue mashing until desired consistency is reached. Ensure that the beans are simmering while being mashed.
Add salt to taste.
If beans are too runny, then cook a little longer and the liquid will boil off.
Serve.
Notes
If you like to freeze your meals, freeze your beans after they have been cooked in the slow cooker but before they have been fried. Thaw in the fridge, fry and serve.
http://thehappyhousewife.com/cooking/refried-beans/
We used these beans on open tacos.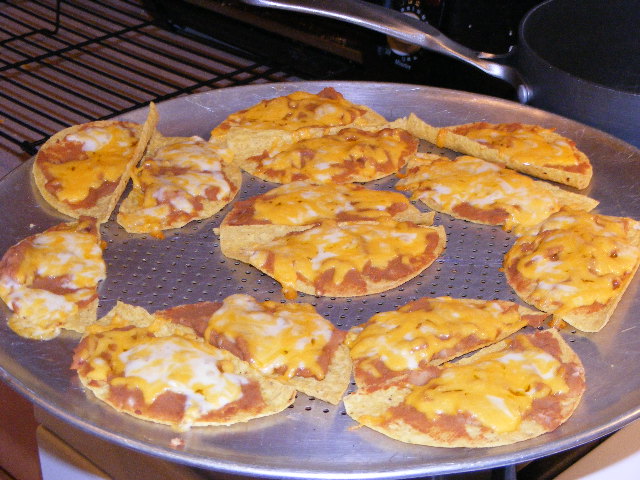 You can find more delicious meal ideas at the The Happy Housewife Recipe Index.