Mexican Chicken Skillet
serves 8
Ingredients
1/2 cup chopped onions  $.30
1 TBS olive oil  $.10
1 TBS minced garlic $0.10
Chicken Breast (chopped) $.75
1 can corn (drained) $0.55
1 can black beans (drained)  $0.55
Cooked rice (when making your rice decrease the amount of water by about 1/2 cup and add 1 cup of salsa)  $1.00
Tortillas $1.50
Cook your rice according to the directions, except add salsa with your water.
Coat large frying pan with olive oil. Saute onions and garlic and add chicken.
Add beans and corn.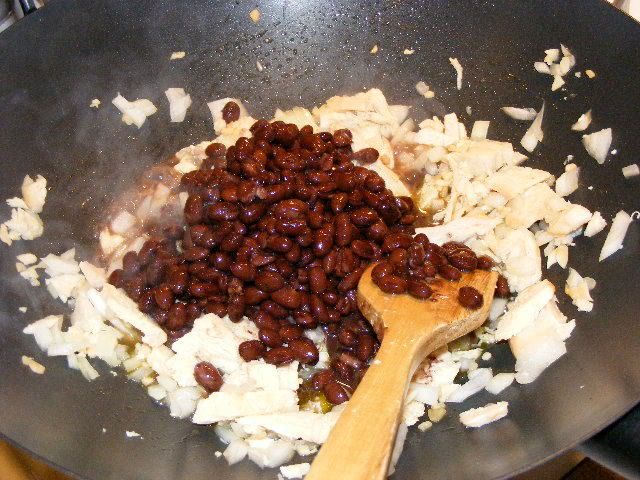 When everything has been heated through add the cooked rice. Serve immediately.
A few notes: Add as much or as little rice as you like. I used 3 cups of uncooked rice for this recipe. I like to use more rice because then I can use less chicken. I also used brown rice. When mixed with the salsa it tastes great and the kids don't seem to mind!
My family eats this two ways. Some eat it just as it is and others put it on a tortilla with sour cream, lettuce and cheese. It is delicious either way.
Total cost for a meal for 8 = $4.85  ( I did not factor in sour cream, cheese, or lettuce so add about $1.50 to the total if you serve it that way) This feed all 8 of us tonight and we had leftovers.